Mercer Memorial Park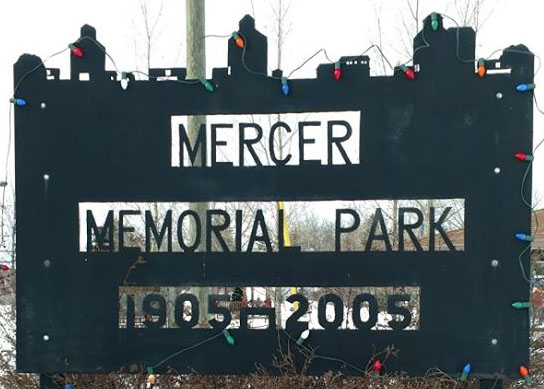 The Mercer Memorial Park was created in 2005 in celebration of Mercer's centennial. The park serves as a hub for community events and provides a family-friendly, outdoor space for recreation for many that visit the park during the spring, summer, and fall.
Mercer Memorial Park Committee is made up of volunteers from the community that oversee the park's needs. The committee relies on donations only for the maintenance and any improvements that are necessary.
A current project the committee is working on is replacing the playground equipment. Once a playground has been finalized it will be posted for you to see. If you or your business would like to donate to this project please mail to City of Mercer, PO Box 118 Mercer, ND 58559. Any donations over $500 your name or business (logo) will be placed on a sign in the park that is being constructed this summer.
Check out our Facebook page at https://www.facebook.com/theparkinmercer. All our community events will be listed on Facebook or the City of Mercer webpage.